Lucy Coleman
July 22, 2017
---
* 47% of consumers would view a business more favorably if it served high quality coffee
* Millennials are six times more likely to view a business harshly, while men are twice as likely to take their business elsewhere if served poor quality coffee
Businesses are being urged to take a fresh look at their coffee offer to delight their customers and improve the customer experience. The call to improve the services on offer follows new research, commissioned by Jacobs Douwe Egberts (JDE) Professional, that reveals 72% of consumers expect to be served a hot beverage when making a significant purchase or when seeking professional advice.
The survey of 1,000 consumers, revealed at the launch of JDE's new Promesso coffee solution, also highlighted the power of coffee to make an unforgettable first impression, with one in two consumers likely to view a business favourably if it served high-quality coffee in the lobby or reception area. The research also showed that men are twice as likely to take their business elsewhere if businesses neglect their coffee offering, while millennials are six times more likely to take a negative view of a business as a result.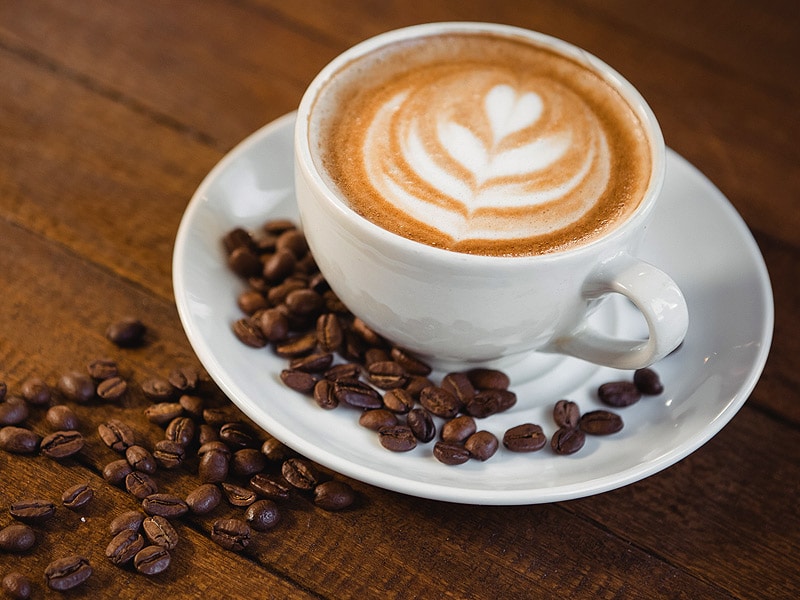 "Coffee plays a significant role in consumers' lives and provides those all-important moments of relaxation and indulgence," explained Heike Wiesner, JDE Professional. "Businesses need to examine how high-quality coffee can be one of the subtle nuances that puts them ahead of the competition, and change how their customers view them. It's important not to risk disappointing your customers by taking a chance on your coffee offer."
Consumers' appreciation of the breadth of coffee styles and flavours has dramatically increased, resulting in coffee overtaking tea as the nation's favourite hot beverage. In the UK, more than 21 million cups[iii] are consumed each day out of home and there is an expectation for high quality and variety, regardless of the location.
To create the opportunity for customers to enjoy the personalisation and service that they have come to expect – irrespective of where they are – a high-quality coffee solution is needed. JDE's Promesso offers businesses just that. Recognised by the Red Dot Awards for product design, Promesso impressed the judges who said it 'embodied an entirely new generation of fully automatic coffee makers'. Its 'stylistic idiom that skilfully borrows elements from the era of Art Deco, blending with modern details', unprecedented coffee personalisation and clearly designed touchscreen fascinated the judges, who described it as 'elegant to handle in office environments'. Its perfect combination of functionality and quality is combined with effortless interaction and ease of use. No training is needed and it's easy to maintain, requiring no more than seven minutes per week to clean, just 13% of the time needed to service fully automatic espresso machines.
It offers consumers fresh-bean quality coffee, tailored to each consumer's personal taste, serving up to 130 cups per hour using JDE's Promesso Blend No.1. Made from the finest selection of 100% Arabica beans, Promesso Blend No.1 is optimised for an Espresso coffee taste profile. This characterful, UTZ Certified sustainable coffee carefully combines roasted notes with rich aromas for a deep, well-balanced taste with a sweet nuance and is at the heart of Promesso's personalised offering. For example, Promesso enables users to customise every element of their favourite hot beverage by adjusting the strength, volume and even coffee to milk ratio. Favourite beverages can even be saved to a personal profile, making it easy to access personalised drinks at a touch of a button.
"Consumers are all different – they have their individual style, personal tastes and unique character – and this drives their desire for a coffee that meet their needs and mood, no matter the activity or location," explained Wiesner. "Promesso is a coffee solution that is smart, innovative and takes care of itself. As businesses look to improve their customer service and stand out from the competition, the coffee they choose to serve could be that all important differentiator. Promesso is ideal for businesses in the corporate and hospitality sectors looking to serve premium quality coffee without the hassle and training required by more complicated coffee solutions.
"It allows businesses to surprise and impress customers with a high-quality coffee shop experience, that surpasses their expectations, improves customer service and enhances consumer's perceptions of the business. It means businesses across the corporate, hospitality and leisure sectors can treat their customers to a hot beverage experience that offers the quality to impress and consistency to deliver the perfect coffee, in every cup. With eight varieties of premium hot beverages on offer, and endless personalisation options, businesses and their customers no longer have to compromise."
---