Jordan Kensington
July 28, 2017
---
When you think of Ibiza.. you think the mecca of dance music.. sunset beaches and strip full of Brits having the time of their life off their head on who knows what? Dancing to some genre of music simply coined EDM or to the connoisseurs amongst you Electronic Dance Music. Yep, the 90's gave birth to a decade in which this small Spanish Island reigned supreme with Carl Cox showing us how to Pete Tong a dance floor and Guetta and his missus asking everyone to fxxk them because they were famous… Well, he wasn't that famous yet!! Well, not outside the isles… until the Destiny's Child – Kelly Rowland took the child that is Guetta all around the world showing what really happens when love takes over. I digress! These days… the boys and girls who were 18 in their 90's are full grown men and women now with beards, responsibilities, a lot of cash to burn and a much more refined palette which could lead to a tricky situation..? What happens, when putting your hands up in the air and waving them side by side every night like you just don't care… isn't quite sufficient….?? You adapt, grow and like a chameleon assimilate. Well, that's just what Ibiza has done.. and returning back each year.. I can see the progress.. However, for the uninitiated who are at this point wondering where the heavens Ibiza is ?… Well.. there is always one.. So, briefly.. Ibiza is one of the Balearic islands, an archipelago of Spain in the Mediterranean Sea. It's well known for the lively nightlife in Ibiza Town and San Antonio, where major European nightclubs have their summer outposts. It's also home to quiet villages, yoga retreats and beaches, from Platja d'en Bossa, lined with hotels, bars and shops, to quieter sandy coves backed by pine-clad hills found all around the coast.
This time, our mission in Ibiza was to explore the Island and what it offered in terms of a much more refined luxurious experience. Enter, Surf Air – our very own private jet on hand waiting for us at London Luton Airport to fly us to the land of 24/7 partying. Surf Air is a California-based airline that offers unlimited, "all-you-can-fly" service for a fixed monthly fee. It charges $1,950 per month plus a $1,000 signup fee. The company uses Pilatus PC-12 aircraft. Sudhin Shahani is the CEO. The airline's inaugural service in early 2013 offered West Coast flights between Silicon Valley (San Carlos Airport) and the Los Angeles area (Burbank Airport). It added Los Angeles area service to Santa Barbara Airport in July 2013 and Hawthorne Municipal Airport in December 2013. Truckee Airport, near Lake Tahoe, was added as a destination in May 2014 and flights to Carlsbad and Oakland, California began in late 2014. Service to San Jose International Airport was added in April 2016. Weekend service to Las Vegas began in June 2017.
In July 2017, Surf Air started operations in Europe, debuting its maiden trip from London to Ibiza and yes, i can now go down in the history books as having boarded their first flight in London. Surf Air will start connecting London to Zurich during the week and Ibiza in Spain at weekends. It has plans to add routes to Cannes, Munich and Milan. Surf Air Europe Chief Executive Simon Talling-Smith said Surf Air in Europe will operate under the same subscription model where customers pay a 1,750 pound ($2,180) monthly fee for unlimited travel. Surf Air will start connecting London to Zurich during the week and Ibiza in Spain at weekends. It currently has one Embraer Phenom 300 private jet in its arsenal in Europe. The company plans to feature dozens more aircraft within the next three to five years. The flight with Surf Air was champagne fuelled and caviar driven just how you want to fly to Ibiza. We arrived Ibiza with an an arsenal of cars at our disposal waiting to whisk us off to our hotel. No check in's, strip search, no security.. no questions asked.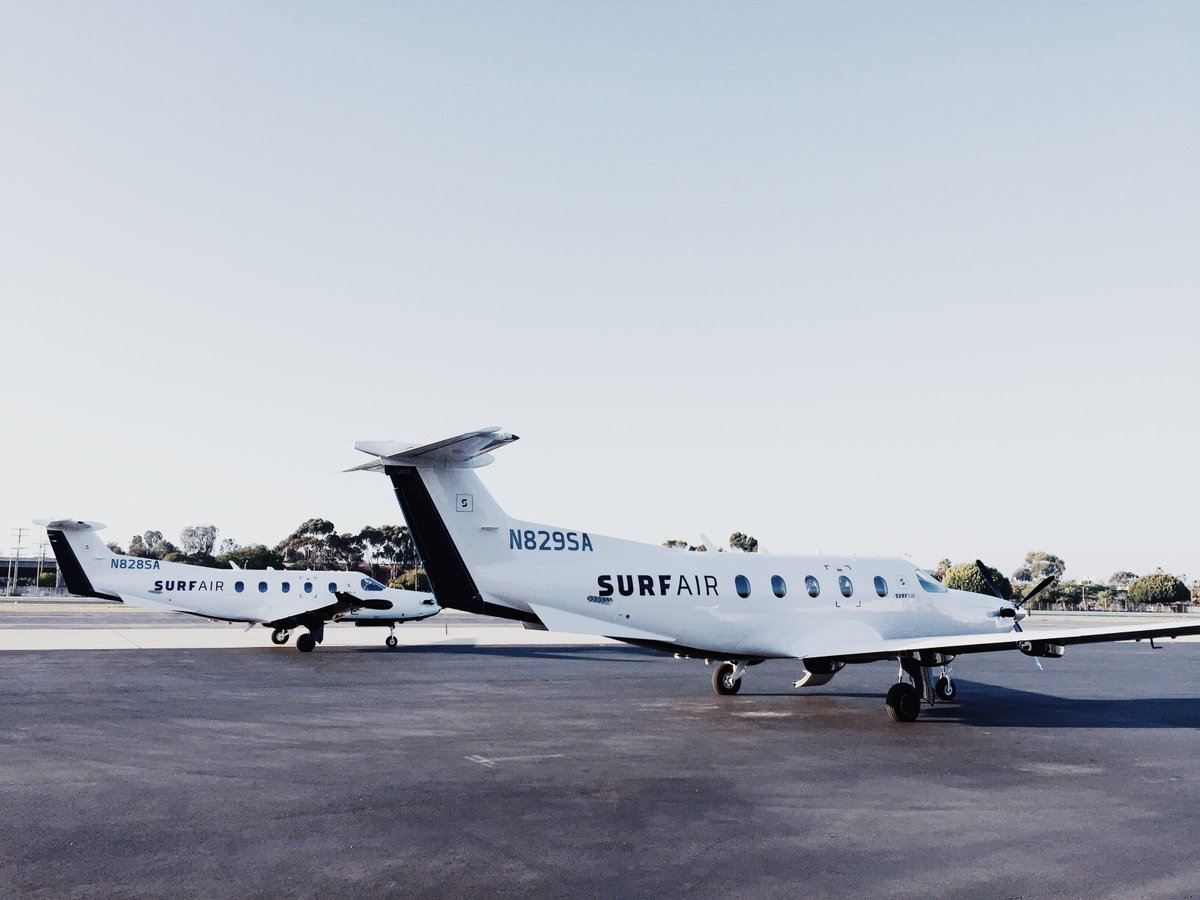 We arrived at the Hotel Playasol Bossa Flow. This property is 4 minutes walk from the beach. Situated only 250 yards from Playa d'en Bossa beach and only 1.9 miles from Ibiza town centre, this hotel resort is the perfect place to enjoy a tranquil setting and the lively Ibiza nightlife. Free WiFi is available. Relax around the hotel's swimming pool, equipped with sun loungers, or take a dip in the pool to cool off in the hot Ibiza sunshine. From Hotel Playasol Bossa Flow, you can stroll to the centre of Ibiza town or the stunning beaches and hidden coves of the area. You can also go on boat excursions from the port of Ibiza town to the nearby island of Formentera.
The hotel is ideally located to enjoy the fantastic nightlife on offer in Ibiza town. The famous clubs of Space and Bora-Bora are only a short walk from the hotel.
After a quick dip in the swimming pool.. as you do, we were ready for dinner at STK Ibiza. If you remember, we reviewed STK Ibiza last year and it was great to go back to see whether the quality in service , steak and general ambience had been kept at the same level as the previous year. I was not disappointed. If you are familiar with STK in Las Vegas and London you will be excited to see that STK Ibiza is living up to the brand legacy. Top tip.. try their twist on the normal Bellini with the Icing sugar and the mini- burgers – the sauce is amazing & when it comes to Steak.. it goes without saying. There is no place in Ibiza that can now compete with STK on the steak department. Say no more!!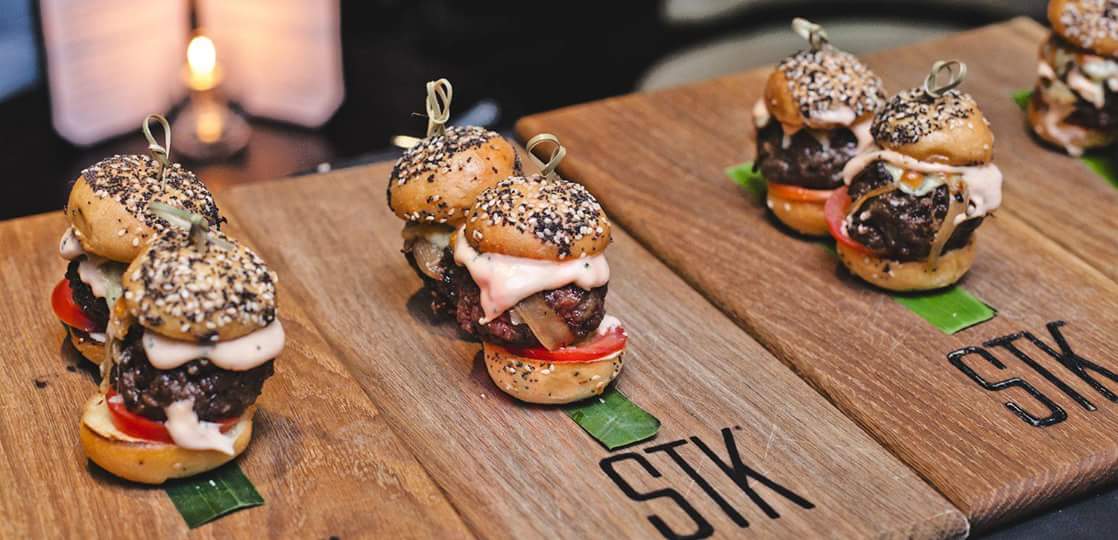 The one issue you might encounter with STK is that the menu is so good it will be hard to choose a favorite. The dancers add to the brilliant atmosphere… yes… you can join the party and get dancing too.. that is, if 'confidence' happens to be your middle name. After a brilliant first night and dinner at STK, you will think we will go out and party our heads off.. No, pace yourselves.. it was only Friday and it was the warm up night for us and in typical grownup style we eased our way back to the hotel for some well needed 'keep' to be up the next morning at 9.30am for a Yoga class.. yes you heard right… Yoga in Ibiza… courtesy of The Wellness Source Ibiza followed by 30 mins of massage therapies. The list of therapies available were endless from Indian Head Massage, Reflexology for feet, Reiki is a healing therapy and Therapeutic Massage.
We left feeling more balanced than a drunken monk dancing to funk on a tight rope.. Circus over! my mind, body and soul was ready to party.. Yes, all these years we had been partying the wrong way round. First, you get to know thy self.. then you are prepared for your mind, soul and body to hit that dance floor… So, what better dance floor than the Ocean Beach Club which is located a 15-minute walk from the centre of San Antonio. Ocean beach club opened in June 2012, Ocean Beach Ibiza was instantly popular, successfully filling a gap in the market for San Antonio outdoor party venues by offering the kind of carefree, poolside fun the west of the island had previously been lacking. It's delivered stylish, decadent pool parties on a daily basis ever since and as a result has become a 'must-visit' for anyone wanting to pop open the champagne, down the Grey Goose and recline on a VIP bed, all while soaking up the mid-afternoon, Balearic sun. Enjoy anything from day to night time fiestas, fine dining, fashion shows, acrobatics, live performances, massages and private events and it was perfect timing as it was celebrating it's 5th anniversary.
Aerial performances from sax queen, Lovely Laura, VIP beds, swimming pool shenanigans, dancers, dancers, and more dancers. What more can you ask for?
Well, an Active Ibiza Sunset walk. Yes, i must admit at first i was a bit apprehensive . Just couldn't fathom a day party and active sunset walk going hand in hand. However, I strongly recommend using Active Ibiza to explore what Ibiza has to offer… the beauty of Sans Agnes with a sunset walk through Puertes de Cielo. This rekindled the balance from the yoga..a perfect end to an amazing afternoon as we discovered Ibiza by walking around the whole island! Getting active and connecting with nature and the beautiful sights and sounds. You can't go wrong!!
Later, that night it was time to let our hair down, get tight not loose and finally put our hands in the air for wait….for it.. Yep.. where? where else….? It was at the legendary Pacha…Located just east of Ibiza town near the Marina, Pacha Ibiza is one of the international nightclub brand's biggest venues, and also one of the island's oldest …The 3000-capacity venue has five different rooms: the large Main Room for house and techno, the Funky Room for more disco flavours, the Roof Terrace for lounge and chillout, and downstairs features Sweet Pacha for retro pop. Every thursday night till the 5th of October, one of the most legendary parties on the white isle, F*** Me I'm Famous has finally dropped its 2017 lineup and from the looks of it, this season promises to be its most spectacular to date. Curated by one of the world's greatest DJs, the inimitable David Guetta has invited an equally dazzling cast of superstar DJs to party with him at the iconic club throughout the summer. Opening on 1st June and running for 19 consecutive Thursdays through till 5th October, Guetta will be joined by Afrojack, Oliver Heldens, Bakermat, Daddy's Groove, Glowinthedark, Jonas Blue & Kungs, and of course, master of ceremonies Robin Schulz, who will be taking the helm for the entire month of September with FMIF "Robin Schulz & Friends". Also making regular appearances this season at FMIF this year will be Abel Ramos B2B Albert Neve, Hugel, JP Candea and Lovra.
Now in its 16 year, for the majority of partygoers landing on Ibiza's shores each year, a visit to F*** Me I'm Famous at Pacha is considered a rite of passage. Boasting a sensational line up and breath-taking production, David and co are guaranteed to raise the roof of Ibiza's oldest nightspot each week – don't miss out. After several hours of fist pumping, we retired back to the hotel to get some sleep.
The next day was a Sunday and this was to be our final day/night in Ibiza. We ended up at Destino Ibiza – Set on a clifftop overlooking the Mediterranean Sea, this upscale resort is part of the Pacha nightclub franchise and 2.9 km from the club premises, and 3.2 km from Ibiza Marina.The rooms have free Wi-Fi, flat-screens, cascade showers and terraces, some with sea views. Junior suites add personalized minibars, buffet breakfast and Pacha nightclub entry, while some premium suites come with private pools and gardens. There's 24-hour room service.There's a Japanese grill and a fusion restaurant. Other amenities include an outdoor pool with a bar, as well as a hot tub, a fitness center, a yoga studio and a spa. Parking is free. We dined at the restaurant and enjoyed a birthday surprise show with a spectacular list of performers. I wouldn't want to spoil the surprise for you. So, all i will say is … when you are next in the Island try Destino.. you would not be disappointed.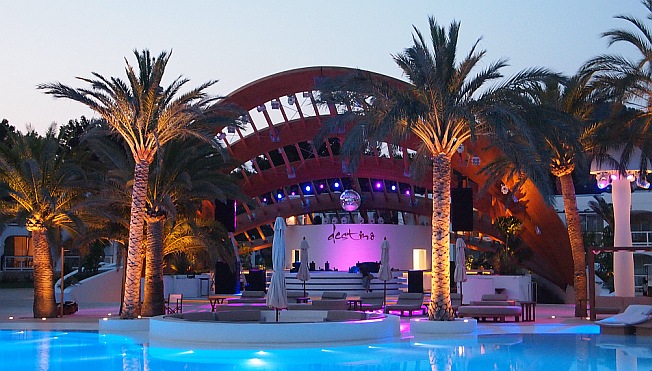 After, a brilliant show at Destino Ibiza. It was time to check out our friends at Lio located right on the seafront in Marina Ibiza, Lío overlooks the port of Ibiza and boasts fantastic views of the old town, Dalt Vila. Formerly known as El Divino, Lío is part of the Pacha Group, and as such boasts a combination of high quality gastronomy, art, live music and clubbing.
After, Lio , i decided to ask our driver the wonderful Ruben to recommend an alternative spot for me. He took me to Swag, an urban music club in the heart of Ibiza. With a capacity of 1000 and playing the best in R&B and urban music.
It's a unique offering to the mostly house, EDM driven outlets. Again, as you can see i was firmly resting on the side of balance here….and after a clear head on the back of our private Surf Air jet back to London. I had to sip a glass of champagne and admit that Ibiza has definitely matured like fine wine and the future is bright for the isle that continues to reign supreme in summer club culture.
Want to do Ibiza… the Luxury way?
Travel by Private Jet courtesy of Surf Air:
Book @ www.surfair.com
Stay at Hotel PLaya Sol Bossa Flow
Carrer de les Begònies, 30-34, 07817 Sant Jordi de ses Salines, Illes Balears, Spain
Phone: +34 971 39 90 73
Do Dinner at STK Ibiza
Carrer de s'Illa Plana, s/n, 07800 Eivissa, Illes Balears, Spain
Phone: +34 971 50 86 67
www.stkibiza.com
Get in Touch with your Mind, Body & Soul @
www.thewellnesssource.co.uk
Enjoy the Day Party @ Ocean Beach Club
Carrer des Molí, 12-14, 07820 Sant Antoni de Portmany, Illes Balears, Spain
www.oceanbeachclubibiza.com
Take an active stroll courtesy of Active Walks Ibiza:
www.activeibiza.com
Party hard all night at Pacha:
www.pachaibiza.com
Party to Urban music @ Swag
www.swagibizaclub.com
Enjoy the club/restaurant cabaret @ Lio
www.lioibiza.com
Enjoy the show & night dinner at Destino Ibiza
Cap Martinet s/n, 07819 Talamanca, Spain
Phone: +34 971 31 74 11
www.destinoibiza.com
Want a Chauffeur to drive you in style in Ibiza?
We recommend www.cosgovip.com
---