The two sisters who are taking the gin industry by storm
Although, our favourite British spy James Bond prefers his Martini shaken and not stirred. It seems the new trend is going against the grain with  gin still remaining a firm favourite amongst many.  Two sisters have decided to transform the Gin experience with their very own brand Due Sorelle Gin which was founded by sisters, Steph and Ali, who were driven to produce  the ultimate Gin after I guess years of deep experimenting with other gins (what an amazing job to have !!).
Inspired by their love of Italy and Fizz, they set out to make a Gin that encapsulated this very passion. Fuelled by the desire to create a gin that captured 'Italy in a glass'  and could be mixed with their other favourite other tipple – Fizz – they finally took their first brave steps into the world of gin. After much experimentation, they finally had their Eureka moment and the perfect botanical balance was struck. With that, Due Sorelle Signature Gin was born and the rest is history.
Due Sorelle's botanicals of lemon, honey and thyme gives it a smooth citrusy flavour with a herbal zing. It's best served with a glass of chilled Prosecco or Champagne but also mixes perfectly with tonic for that classic G&T.
It's the perfect tipple for quiet nights in, lazy Sunday lunches and special celebrations.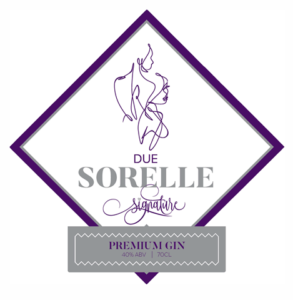 Tags :
Due Sorelle Gin
Gin