Chelsea Monthly talks business with Charles Weaving of Foxhole Holdings
Charles Weaving is currently Managing Partner at the Dubai based global venture capital group, Foxhole Holdings, which manages a portfolio of global investments across a variety of sectors including: lifestyle, food & beverage, commercial real estate, fashion retail and technology. With an ethos of humility and hard work created by three close friends, Foxhole Holdings is derived from the World War II meaning Defensive Fighting Position. The company has a global presence with current projects in Dubai, India, London and Ibiza, and employs an international team of seasoned and innovative professionals.  Their in-depth experience in the Middle East and Europe offers stakeholders consistent and sustainable business models, solutions and results. The business works with internationally recognized names, including popular global restaurant brand STK, as well as many organically grown regional brands.
Foxhole Holdings is expanding into new business areas. With an all-male board of directors, interestingly the company has a large portfolio of women-related businesses such as Ladies Only Spas in Dubai, Ladies fashion secrets business 'Glamouflage" and online fast fashion website 'I Saw It First'. Foxhole Holdings is still rapidly expanding with Weaving aiming to own and manage 50 companies across all sectors.
Can you tell us a little bit about Foxhole Holdings?
We started Foxhole Holdings two years ago. Foxhole Holdings is a private firm based in Dubai. We are three young guys running different businesses all over the globe in lot of different sectors. We decided to merge everything together under the Foxhole title and we have chosen Dubai as their main base because it is right in the middle of the World and there are a lot of talented people there.
How did the One Group partnership come about?
We were familiar with STK and the brand, we know it from America (Los Angeles, Las Vegas…) and we just love this brand. We did not have anything upper the Marina side of Ibiza, it was an incredible opportunity. We contacted The One Group – they were familiar with what we were doing anyway. We were the first people to buy a license from the group. STK Ibiza was the first one and we plan to do a lot of business with The One Group.
You are launching a new club in Dubai. How do you intend to make it unique given the competitive market out there?
We have done a joint venture with the Bulldozer Group and we will open Base Club Dubai shortly. We focus mainly on trading and retail businesses and in the last two  years we tested and received great results. Now, we  have decided to take it to the next level especially with the fashion brand 'I saw it first' and the club.
Is your fashion brand going to include other labels or a white label for your brand?
Yes, but it will still be our own brand. Most of the production comes from the UK, which is a real hope for fashion.
That's amazing. What is your timeline to launch?
By the end of May it will be completely finished. It will be possible to order all across Europe, Australia and America from the UK and all across the Middle East from Dubai. We focus on the income business in the Middle East (it is a strategic relationship).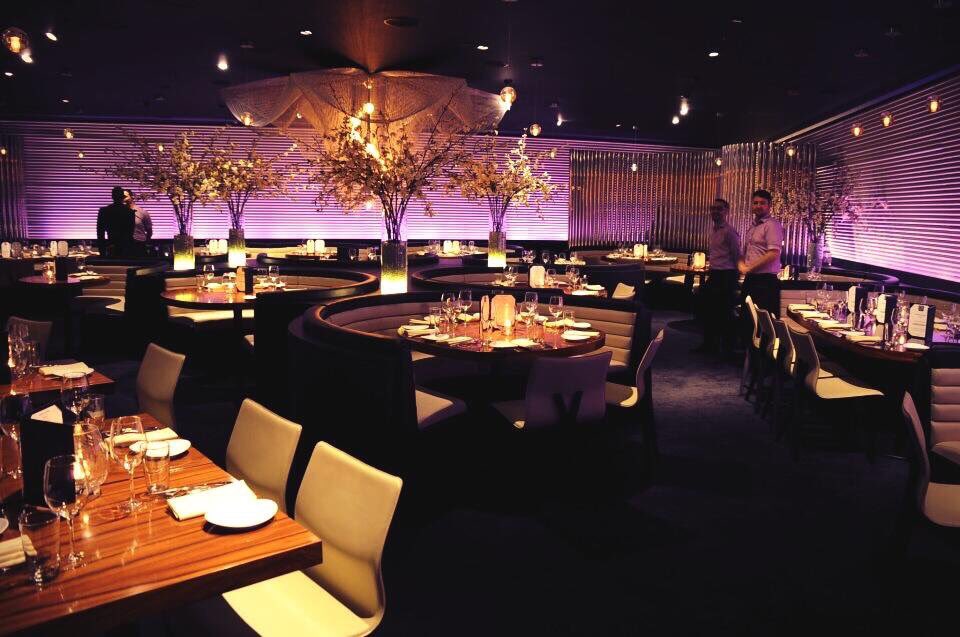 Did you always want to be an entrepreneur?
Yes and I sat in a spa the other day after a long trip and it got me thinking that. Now, I am actually living the life I wanted to live and I am still going in the direction I planned to go.
Who inspired you growing up to keep you consistent in your route to success?
My dad. I didn't go to the University, I always worked in my dad's property as he was a hotelier. I always wanted to do business. When I stayed in Japan, I learned a totally different culture, it was very educational. Nowadays, I'm inspired by the young guys in the Silicon Valley (Snapchat, Instagram, Uber) they are really challenging the status quo.
Yes, the new generation of entrepreneurs are taking the disruption of the old model to a whole new level?
I agree and that gets me excited which is why when someone comes to me with a business proposal. We always think….will this buy us a private jet or not…?
Great…. Now, let's get your Top 5's ?
Top five tips for breaking a business worldwide?
Stay humble
Pick your partners wisely and don't be greedy
Learn and respect different cultures
Work hard, you sometimes have to be a selfish person
Create your business plan with the best knowledge that you got, your business plan is your guideline
"You don't go anywhere without risking everything"
Top five countries you would like to expand to?
All across South East Asia (especially Thailand and Vietnam, maybe China) with the same concept. We already have a lot of things in Europe, India and in the Middle East. But in America, the market is too saturated.
Where do you see yourself five years from now?
It is difficult to answer because we spread out in so many things, we have different ideas of investments.
 "We just want to reach for the sky"
Tags :
business
chelsea monthly
Chelsea Monthly magazine
featured
food and drink
Foxhole holdings
I saw it first
restaurant
STK Ibiza
the one group
travel